Are you searching for the perfect entertainment agency to bring your event to life in the vibrant city of Chicago? Look no further! In this blog, we will explore the best entertainment agencies that will exceed your expectations, leaving your guests in awe and ensuring a memorable experience.
Imagine a scenario where your event is a hit, with live performances that captivate the audience, music that gets everyone grooving, and entertainment that leaves a lasting impression. With the right entertainment agency, you can turn this dream into a reality.
In this blog, we will delve into the local entertainment scene of Chicago, uncovering the top agencies that specialize in delivering exceptional entertainment experiences. From finding the perfect live band to choreographing a dazzling dance performance, we've got you covered. Discover the crème de la crème of entertainment agencies that will cater to your every need, ensuring an unforgettable event that leaves a lasting impression.
Join us as we dive into the world of Chicago's entertainment agencies and unlock the secrets to hosting an extraordinary event.
Table Of Contents.
Introduction
Understanding the Chicago Entertainment Industry
The Importance of Talent Agencies
1. Introduction
Welcome to the vibrant and creative world of entertainment agencies in Chicago! Whether you're an aspiring actor, musician, or voice-over artist, finding the right talent agency is essential to elevate your career to the next level. In this section, we'll explore some of the best entertainment agencies in Chicago that have gained a reputation for their expertise, industry connections, and commitment to nurturing talent.
1.1 Gray Talent Group: Your Path to Success
Gray Talent Group stands out as one of the leading talent agencies in Chicago, specializing in the representation of professional actors for film, television, theater, and voice-over work. Led by the highly respected agency director Dawn Gray, they offer a full-service approach to talent representation, helping actors of all levels of experience to secure meaningful roles in the entertainment industry.
1.2 Big Mouth Talent Inc: Empowering Voices
If you're looking to make your mark in the voice-over world, Big Mouth Talent Inc is the go-to agency in Chicago. With their handpicked top-notch talent and years of industry experience, they have established themselves as a trusted name in the voice-over industry. From commercials to animation and everything in between, their talent pool is diverse, ensuring a perfect match for any project.
1.3 Paonessa Talent: Your Gateway to Success
For aspiring models and actors, Paonessa Talent is a reputable talent agency that has been serving the Chicago area since 1989. They have a proven track record of connecting talent with casting opportunities in film, television, commercials, and print ads. With their extensive network of industry contacts and dedication to their clients, Paonessa Talent has helped many talented individuals take their careers to new heights.
1.4 First Class Entertainment: Elevating Events
For event organizers and promoters seeking professional entertainment services, First Class Entertainment is synonymous with excellence. They offer a range of entertainment options, including live bands, DJs, dancers, and specialty acts, ensuring unforgettable experiences for any occasion. With their vast portfolio of successful events, they have earned a reputation for delivering top-notch entertainment solutions tailored to their clients' unique needs.
1.5 Chicago Talent Agency: One-Stop Talent Hub
If you're looking for a comprehensive platform that connects aspiring talent with reputable talent agents, the Chicago Talent Agency is the answer. With a commitment to transparency and professionalism, they provide a platform where actors, musicians, and performers can showcase their talents and connect with industry professionals. Their rigorous 50-point inspection process ensures
2. Understanding the Chicago Entertainment Industry
Chicago, known for its vibrant arts and culture scene, is a city that thrives on entertainment. From theater productions to music events, there is no shortage of opportunities for talented individuals to showcase their skills. To navigate this industry successfully, it's crucial to have an understanding of the Chicago entertainment landscape. Here, we will explore key aspects of the industry, including talent agencies, casting calls, and the city's unique offerings.
1. Talent Agencies in Chicago:
Gray Talent Group: As one of the most reputable talent agencies in Chicago, Gray Talent Group represents a select group of professional actors. With a focus on film, television, and theater talent, they pride themselves on maintaining a high level of quality and delivering exceptional service to their clients. (gray talent group, talent agency)
Big Mouth Talent: A full-service talent agency, Big Mouth Talent represents actors, models, voice-over artists, and more. They have a diverse roster and a reputation for connecting top talent with the right opportunities. (big mouth talent, full service talent agency)
2. Casting Calls and Submissions:
Different Submission Requirements: When it comes to casting calls, it's important to be aware that each agency may have different submission requirements. Some agencies prefer electronic submissions, while others may request email or even mail submissions. It's crucial to thoroughly review the submission guidelines provided by each agency to ensure your materials are submitted correctly. (different submission requirements, email submission, electronic submission)
3. Events and Resources:
Open Casting Calls: In the Chicago entertainment industry, open casting calls provide a platform for aspiring actors to showcase their talent and potentially land roles in various projects. Keep an eye out for these events, as they can be an excellent opportunity to get your foot in the door. (open casting call)
Chicago Talent Agents' Websites: To stay up to date with the latest casting notices and industry news, it's beneficial to regularly visit the websites of reputable talent agencies in Chicago. These websites often feature valuable resources and updates on upcoming projects. (chicago talent agents' website)
4. Chicago's Unique Offerings:
Theater Scene: Chicago is renowned for its thriving theater scene. With award-winning productions and a wide range of theaters, actors can find ample opportunities to hone their craft and gain valuable experience. (Chicago theater scene)
Film and Television Opportunities: While New York and Los Angeles may be the traditional hubs for film
3. The Importance of Talent Agencies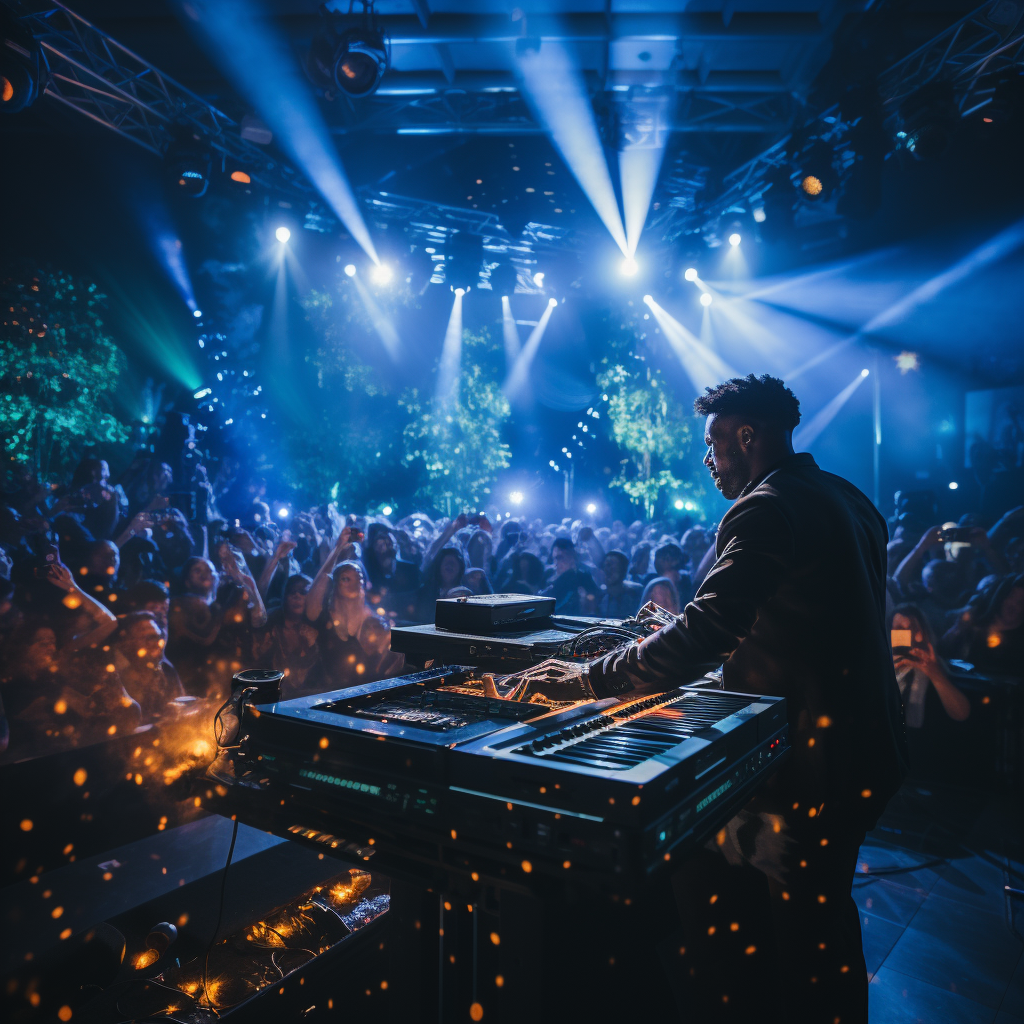 In the competitive and fast-paced entertainment industry, talent agencies play a crucial role in connecting talented individuals with exciting opportunities. Whether you're an aspiring actor, voice-over artist, or event performer, partnering with a reputable talent agency can significantly boost your chances of success. Let's explore why talent agencies are so important and how they can help you level up your career.
1. Access to High-Quality Opportunities
Talent agencies have established relationships with casting directors, production companies, and event organizers. This network gives them access to exclusive and high-quality opportunities that may not be publicly advertised. By partnering with a talent agency, you gain access to a wide range of auditions, casting calls, and gigs that are tailored to your skills and experience. This can save you time and energy that would have otherwise been spent searching for opportunities on your own.
2. Guidance and Representation
Navigating the entertainment industry can be overwhelming, especially for newcomers. Talent agencies provide expert guidance and representation to their clients, helping them make informed decisions and avoid common pitfalls. From negotiating contracts to providing career advice, talent agents act as your trusted advisors, working on your behalf to secure the best possible opportunities.
3. Industry Knowledge and Expertise
Talent agencies are immersed in the entertainment industry day in and day out. They stay up to date with the latest trends, casting requirements, and industry standards. This knowledge and expertise are incredibly valuable when it comes to positioning yourself for success. Talent agents can provide insights on market demands, suggest professional development opportunities, and help you tailor your portfolio and auditions to stand out among the competition.
4. Networking Opportunities
In an industry where relationships matter, talent agencies offer valuable networking opportunities. They often organize industry events, workshops, and mixers that allow you to connect with other industry professionals, including directors, producers, and fellow actors. Building a strong network can open doors to new collaborations, referrals, and future projects.
5. Personalized Career Development
Talent agencies understand that every artist's journey is unique. They work closely with you to identify your strengths, goals, and aspirations. With this information, they can create a personalized career development plan to help you grow and progress in your chosen field. This may include targeted training, promotional strategies, and introductions to key decision-makers in the industry.
Other Websites by System Ent Corp:
https://eyeofunity.com
https://meteyeverse.com
https://000arcade.com
https://00arcade.com
https://albertbrain.com
https://lastdaystore.com
https://wealth-financing.com
https://techgenstore.com
https://systementcorp.com
https://controlsecret.com
https://realufopics.com
https://officialmikemc.com
https://keyselfdefense.com
https://ashleymega.com
https://findwebcost.com