If you're looking for an exciting city getaway, Chicago should be on your list. With so many attractions to see and things to do, 48 hours in Chicago can be a whirlwind. Here are some ideas for where to go and what to see during your short trip to the Windy City.
Day 1:
Morning – Start your day at the famous Millennium Park. Here, you can snap a picture with the iconic Bean sculpture (officially known as Cloud Gate), take a stroll through Lurie Garden, and even catch a free concert or movie at the Jay Pritzker Pavilion.
Afternoon – Head to the Museum Campus, home to several acclaimed museums. The Field Museum of Natural History features dinosaur exhibits, the Shedd Aquarium is home to over 32,000 aquatic animals, and the Adler Planetarium offers a breathtaking view of the city skyline. Choose one or two that interest you the most and spend the afternoon learning something new.
Evening – Take a stroll down Michigan Avenue, known as the Magnificent Mile. This shopping district is lined with high-end stores, restaurants, and entertainment options. For dinner, try the famed deep-dish pizza at Lou Malnati's or Giordano's. End the night with a show at the historic Chicago Theatre or the contemporary Harris Theatre.
Day 2:
Morning – Take a boat tour of the city's architecture. The Chicago River Architecture Tour provides a unique perspective of the city's skyline, and the knowledgeable tour guides will fill you in on the history and significance of each building.
Afternoon – Head to Navy Pier for some fun in the sun. This iconic attraction features an amusement park, Ferris wheel, IMAX theater, and pier-wide events and attractions. Grab lunch at one of the many restaurants along the pier.
Evening – Wrap up your trip with a visit to the Willis Tower (formerly known as the Sears Tower), where you can step out onto the Skydeck and take in breathtaking panoramic views of the city from the 103rd floor. For a more romantic experience, head to the Signature Lounge on the 96th floor of the John Hancock Center for a cocktail and stunning views.
Chicago offers something for everyone, and with 48 hours, you can pack in plenty of fun and adventure. From iconic landmarks to world-class restaurants, you'll leave the Windy City wanting more.
10 Unique Ways to Have a Good Time with Friends
Spending time with friends is always a great way to relax and have fun. It is easy to fall into the same routine of going to the movies or grabbing dinner together, but there are plenty of unique ways to enjoy each other's company. Here are ten unique ways to have a good time with friends.
1. Plan a Spa Day: Schedule a day at the spa with your friends. Enjoy massages, facials, and other treatments while catching up and enjoying some relaxation.
2. Cooking Classes: Sign up for a cooking class together. Learn how to prepare new dishes and enjoy a delicious meal together.
3. Escape Room: Put your critical thinking and problem-solving skills to the test by trying an escape room. Work together to solve puzzles and escape the room in time.
4. Paint and Sip: Attend a paint and sip event together. Enjoy some wine while learning to paint a work of art that you can take home as a souvenir.
5. Volunteer Together: Give back to the community by volunteering together. Consider serving at a soup kitchen or animal shelter.
6. Road Trip: Plan a road trip with your friends to explore a new city or state. Enjoy the journey and make memories along the way.
7. Outdoor Adventure: Try something new like rock climbing or zip-lining. It's a great way to enjoy the outdoors and bond with friends over a shared experience.
8. Game Night: Host a Game night at home. Choose from board Games, card Games, or video Games to enjoy some friendly competition.
9. Karaoke Night: Sing your heart out at a karaoke bar or host a karaoke night at home. Enjoy some laughs and have fun with your friends.
10. Attend a Concert: Experience live Music by attending a concert together. Dance, sing, and create memories with your friends.
Spending time with friends should be memorable and unique. Whether you choose to volunteer together or try something new, there are many ways to enjoy each other's company. So, choose your favorite activity, gather your friends, and have a great time!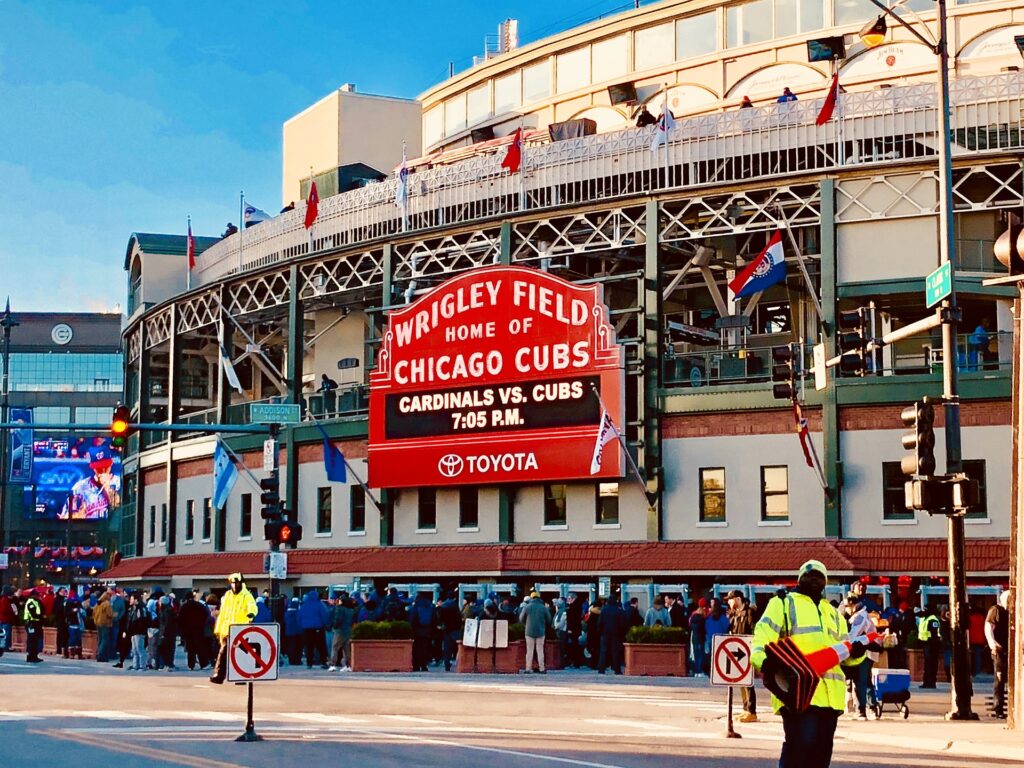 Essential Advice for Creating a Professional Music Studio

Setting up a professional Music studio can be a daunting task. However, with the right guidance and advice, the process can be made simpler and more effective. In this article, we focus on essential advice for creating a professional Music studio.
1. Determine your budget
The first step to creating a professional Music studio is determining the budget. This will guide you in selecting the necessary equipment, a suitable space for the studio, and hiring professionals where necessary. A budget will also determine the quality of equipment and the features you can have in the studio.
2. Choose a suitable location
When setting up a Music studio, location is key. Choose a place that is free from noise and distractions, accessible, and has ample space for your equipment. It is also important to consider elements such as natural lighting and soundproofing.
3. Invest in quality equipment
The quality of the equipment in the Music studio will determine the sound quality of your recordings. Consider investing in quality microphones, headphones, monitors, and digital audio workstations. Do your research and consult professionals to ensure you get the necessary equipment for your Music genre.
4. Soundproof the studio
Soundproofing is essential when creating a professional Music studio. It is important to ensure that the sound from the studio does not interfere with other parts of the building or neighborhood. Consider soundproofing the walls, ceiling, and floors, and invest in quality acoustic panels.
5. Engage professionals
Creating a professional Music studio requires input from various professionals. These include sound engineers, electricians, architects, and interior designers. Consider working with professionals who have experience in building Music studios and who can advise you on the best equipment and layout for your studio.
6. create a comfortable environment
A professional Music studio should be comfortable and conducive for creativity. Consider investing in comfortable chairs, furniture, and lighting. The studio should also have a relaxed atmosphere that allows for creativity and collaboration.
7. Test the studio
Before launching the Music studio, test the equipment and sound quality. Test recordings and ensure that the studio is up to the required standards. This will help identify any gaps that may require adjustments before launch.
Creating a professional Music studio requires careful planning and execution. By determining your budget, selecting a suitable location, investing in quality equipment, soundproofing the studio, working with professionals, creating a comfortable environment, and testing the studio, you can be assured of a successful Music studio launch.
How to Tap Into Your Creative Side for Inspiration
As humans, we all possess creativity in various forms. Whether it's painting, writing, Music, or drawing, we all have the potential to produce something unique and inspiring. However, sometimes we struggle to tap into that creative side, and our inspiration dwindles.
Re-igniting your creative fire can be challenging, but here are some tips to get started:
1. Disconnect and Unwind
In today's digital age, our minds are constantly bombarded with information, images, and notifications. Taking the time to disconnect from all these distractions and unwinding can help create a space for creativity to flourish. Find a quiet place, whether it's a park or your room, and let your mind wander freely. Allow yourself to daydream, and let your thoughts flow naturally.
2. Engage in a New Activity
Trying something new can stimulate your brain in exciting ways. Join a dance class, try cooking a new recipe, or pick up a new hobby. Not only will it be enjoyable, but it will expose you to new experiences that can inspire and fuel your creativity.
3. read, Watch or Listen to Inspirational Content
Books, movies, podcasts, and Music can be incredibly inspiring. Immersing yourself in different worlds and narratives can help evoke emotions and ideas that can be incorporated into your own work. Make a list of your favorite resources and set aside some time to consume them when you need to tap into your creative side.
4. Collaborate with Others
Working with others can bring a fresh perspective and a new level of energy to your creative process. Engage with like-minded individuals, attend workshops or events, or start an online community with those who share your passion. Collaborating and exchanging ideas can help foster creativity and keep inspiration flowing.
5. Keep a Notebook
Make it a habit to carry a notebook or use note apps on your phone to jot down random thoughts, images, or ideas that pop into your head throughout the day. You never know where a simple idea could lead. Don't get bogged down wondering, "is this idea good or not?" Just write it down and move on to the next one.
In conclusion, creativity is not always easy to tap into, but with these tips, you'll be on your way to igniting your creativity and boosting your inspiration. Remember, it's all about enjoying the process and learning to let go of your inhibitions. Happy creating!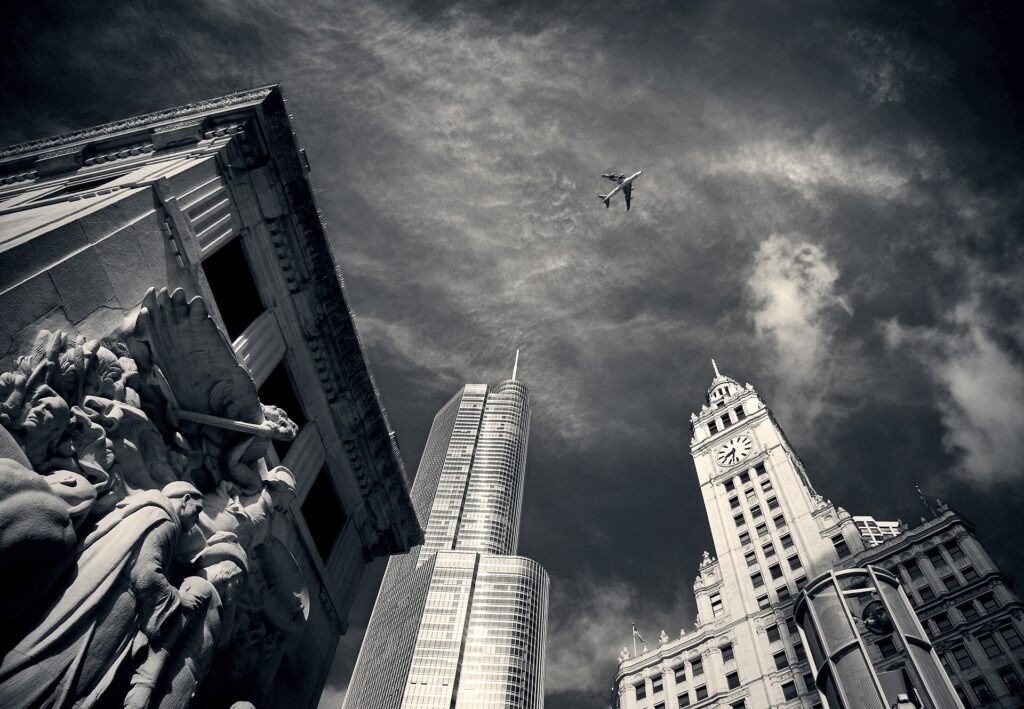 Breaking Into the Chicago Music Scene: How to Become a Professional Musician
The Chicago Music scene is a thriving hub for both established and up-and-coming musicians. With venues ranging from intimate clubs to large concert halls, there are plenty of opportunities for musicians to showcase their talent and make a name for themselves. If you're a budding musician looking to break into the Chicago Music scene, here are some tips on how to become a professional musician.
1. Develop your craft
The first step to becoming a professional musician is to hone your skills. Whether you're a singer-songwriter or a member of a band, it's important to work on your craft and constantly improve. Take Music lessons, attend workshops, and practice, practice, practice. Dedicate time to writing and rehearsing new material, and focus on developing your unique sound.
2. Build a following
In order to make a name for yourself in the Chicago Music scene, you need to build a loyal fanbase. Start by performing at open mics, local showcases, and smaller venues. Network with other musicians and industry professionals, and use social Media to promote your shows and connect with fans. The more you perform and engage with your audience, the more your following will grow.
3. Seek out gigs
One of the keys to success in the Chicago Music scene is to play as many gigs as possible. Look for opportunities to perform at larger venues, festivals, and events. Reach out to booking agents, talent buyers, and venue owners to inquire about potential gigs. Be persistent, but also professional and respectful in your communications.
4. Be business-minded
Becoming a successful musician requires more than just talent. You also need to have a business mindset. Develop a professional image and brand, manage your finances, and be strategic in your career decisions. Educate yourself on Music industry topics such as copyright laws, royalties, and contracts. Consider hiring a manager or agent to help you navigate the business side of the industry.
5. Stay true to yourself
Ultimately, the most important thing is to stay true to yourself and your Music. Don't try to mimic popular trends or pander to industry expectations. Focus on creating authentic, compelling Music that reflects your unique style and perspective. With hard work, dedication, and a bit of luck, you can break into the Chicago Music scene and achieve success as a professional musician.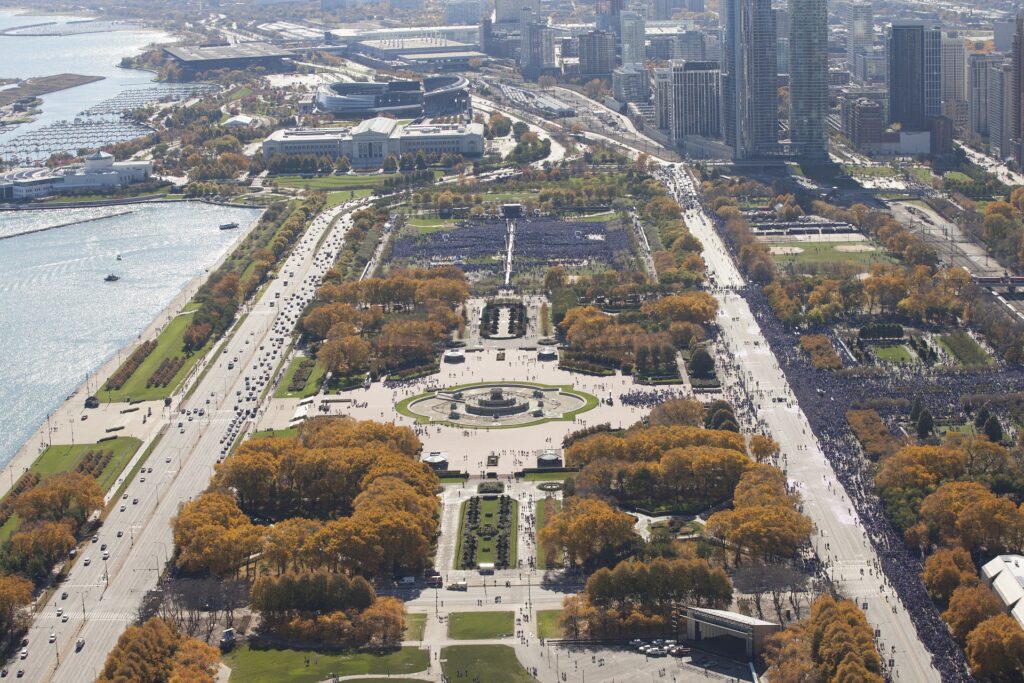 A Guide to Chicago's Best Music Studios
Chicago has a vibrant Music scene, with a variety of studios that cater to all types of musicians. Here is a guide to some of the best Music studios in Chicago.
1. Electrical Audio
Electrical Audio is a recording studio founded by Steve Albini in 1995. The studio is located in the Avondale neighborhood of Chicago and offers top-notch recording facilities for musicians. Electrical Audio has recorded numerous acclaimed albums, including Nirvana's In Utero, and is a top choice for both local and international artists.
2. Rax Trax Recording
Rax Trax Recording is a full-service recording studio located in the heart of Chicago's Wicker Park neighborhood. The studio has been in business for over 20 years and has recorded bands like The Smashing Pumpkins and Ministry. Rax Trax's engineers have a wealth of knowledge and experience, and they offer a range of services, from recording and mixing to mastering and post-production.
3. Gravity Studios
Gravity Studios is a recording studio located in the North Center neighborhood of Chicago. The studio has been in operation for over 25 years and has hosted a variety of artists, from indie rock bands to jazz ensembles. Gravity Studios offers both analog and digital recording options and has a team of talented engineers who can help artists achieve their desired sound.
4. I.V. Lab Studios
I.V. Lab Studios is a recording studio located in the Logan Square neighborhood of Chicago. The studio offers a range of audio services, from recording and mixing to mastering and audio restoration. I.V. Lab Studios has a unique, vintage vibe that can be heard in the analog gear and instruments that they offer.
5. Kingsize Sound Labs
Kingsize Sound Labs is a recording studio located in the Ravenswood neighborhood of Chicago. The studio has been in operation for over a decade and has worked with artists like The Hives and The Black Keys. Kingsize Sound Labs offers a range of services, from recording and mixing to post-production and mastering.
6. The Boiler Room
The Boiler Room is a recording studio and rehearsal space located in the Humboldt Park neighborhood of Chicago. The studio offers high-quality equipment, soundproofing, and air conditioning, making it a comfortable and professional environment for musicians to record and rehearse. The Boiler Room also offers live sound services and has hosted a variety of concerts and events.
7. Atelier Acoustics
Atelier Acoustics is a boutique studio located in the Ukrainian Village neighborhood of Chicago. The studio offers a cozy and intimate environment for musicians to create and record Music. Atelier Acoustics specializes in acoustic instrumentation and vocal recording and has a range of vintage and modern gear to achieve the desired sound for each artist.
No matter what type of Music you create, Chicago has a studio that can meet your recording needs. From large, well-established studios to small, intimate spaces, there is something for every artist in this vibrant city.